Simon Gatenby is the honorary chaplain and serves as an ex-officio member on the YMCA Board. A vicar in nearby Brunswick (although his church looks more like a swimming pool from the 1970s), he has been exercising at the Y since the mid-1990s. Diplomatically avoiding a preference for either United or City, he supports Bolton Wanderers which with limited success he has managed to pass on to his children (well 1 out of 2 isn't bad!).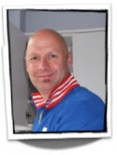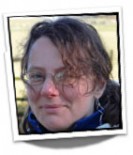 Helen Gatenby is married to Simon (a vicar and also part of the chaplaincy team) and has two children, Millie and Jed. She lives in Ardwick and works with the M13 Youth Project, a charity that works with young people in the M13 post-code area. She is (as every right thinking Mancunian should be) a blue.
Andrew Lane is married with 2 children. He is one of the leaders of Langworthy Community Church which tries to help the Langworthy area of Salford be the best it can be. He says, "I love playing football and manage a local football team. I enjoy badminton, table tennis, running and used to play Rugby Fives at the 'Y' when I was about 12!"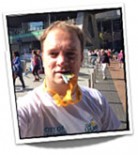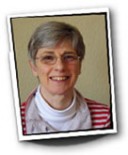 Maureen Purnell:  Completed a course at Missionary Training College, also studied Community Health and worked for CAB.  Was fully involved in pastoral care with her husband Derek when he was a minister.  Has brought up three children and has eight grandchildren! She enjoys walking in the countryside, cycling and generally keeping fit
Paul Keeble came to Manchester from Northern Ireland for a year in 1978. And stayed. He is married to Judith and they have two grown up daughters. Their son Daniel died of anaphylaxis in December 2010. One-time bass guitarist in several bands, he now works with the inner-city charity 'Urban Presence', involved with various church and community projects and initiatives, including 'Street Pastors'. In 2017 he published the book 'Mission With'.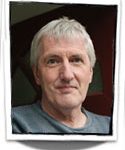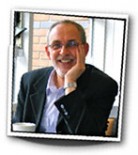 Derek Purnell (AKA 'God-boy') is an Urban Ministry Consultant with 'Urban Presence', which he co-founded after being a minister of a church in North Manchester for a number of years. Derek is married to Maureen and shares the same kids and grandkids and has been a Chaplain at the Y Club since 1993. Derek loves the rivalry between the United and City fans at the Y.
Anthony Trivino is a professional stand up comedian who straddles the worlds of comedy clubs, festivals and churches. He lives in Old Trafford, Manchester with his wife Claire and two young children.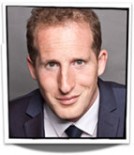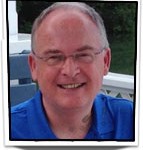 Tony Cunliffe is Church Liaison Officer with Manchester City Mission who shares ideas  with church leaders on personal evangelism.  At the Y Tony has developed a workout called a 'Cunliffe', where you do very little exercise  chat a lot and spend most of your time in the steam and sauna! He is passionate about 5-a-side on Tuesdays and Fridays and his mission is to beat the dark side. Tony likes to think of himself as a goal.
Richard Anniss came to Manchester to study in 1993 and is now a leader at King's Church.  Despite being a southerner, he feels living all his adult life in Manchester and having his three children born here should now qualify him as an honorary Northerner.  Formerly a competitive swimmer, Richard is now more likely to be found in the gym or the sauna than the pool.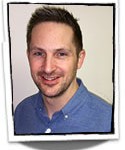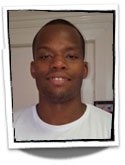 Gabriel Oyediwura is a youth worker for M13 youth project working in Ardwick, an inner urban community in Manchester. He studied Youth Work and Theology at the Nazarene Theological College. Gabriel enjoys sports, and regularly participates in football and boxing. He is a friendly giant so feel at ease to engage in conversation!
Rachel Morris. Rachel lives in Salford with her 2 boys. Part time fitness instructor, part time social worker, she loves finding God in everything and with everyone. Ongoing serious addiction to yoga and swimming outdoors.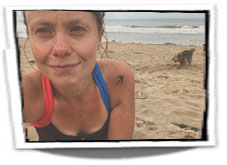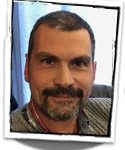 Peter Matthews is an anglican church leader in Old Trafford as well as doing other things in the Diocese of Manchester. He used to be a physics teacher (please don't hold that against him) mostly teaching in African countries. He has a real mix of interests but describes himself as a 'serial passionist' as he moves from one great 'This Is It' thing to another! He wants to stick at getting fit though and also to getting to know people at Y-Club.