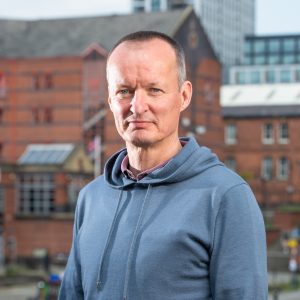 CHIEF EXECUTIVE
Paul joined Manchester YMCA in 2022. He has ten years' experience in the leisure sector and arrived at Manchester YMCA after working for three years as the Operations Manager at FC United the fan-owned football club, where he was responsible for all areas of the club's off-the-pitch activities, including an extensive community and academy programme. Paul also retains a part-time role as Managing Director of Withington Baths where has was part of the community group which took over the running of the facility following Council closure in 2015.
Paul started his professional career with The British Council and went on to work for them in Bulgaria before moving on to assignments in Romania, Turkey and Serbia focusing on employment growth and economic development. Paul returned to Manchester in 2008 as the Director of The Sports Business which was a community interest company that provided support, advice and training to sports clubs, schools and colleges in order to improve their facilities and how they were run.
Paul plays football and chess and is just below average at both.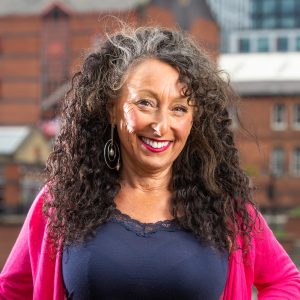 HEAD OF YOUTH & COMMUNITY SERVICES
Nicole Joseph is our Head of Youth Community Services, she has over thirty years' experience of working in the public sector with vulnerable young  people and their families. Over fifteen of those years have been spent directly managing and leading multi-agency teams dealing with both strategic and operational issues in order to meet the needs of families and young people experiencing personal challenges. Nicole has extensive experience of commissioning and has led on marketing and funding strategies in order to generate income.
Her interests are wide and varied , she enjoys creativity and has delivered ceramic workshops to the deaf and blind community in Stockport, she is an avid swimmer and when weather permits she swims outdoors in lakes and the sea, she has a love of horses and helped out at a stables in Newbury park London for two years.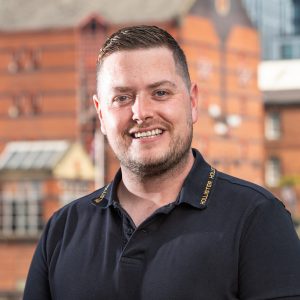 CASTLEFIELD HOTEL GENERAL MANAGER
Sean joined the Castlefield Hotel in 2021 and has over 11 years' experience of working in the hospitality sector, previously having been with IHG, Prima, Arora Hotel group and experience in an independently run hotel in City  Centre, Manchester.
Sean started his career as a front of house receptionist and has worked his way up to the positions of supervisor, Front of House, Manager, Operations Manager, General Manager and to his current position of General Manager. Sean will be working alongside the current team to take a pro-active approach towards increasing stays and improving sales figures.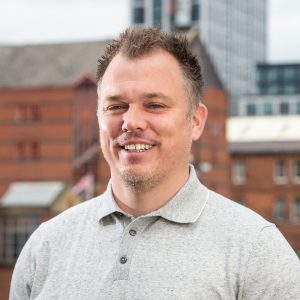 Y CLUB MANAGER
Will joined the Y Club in August 2021 and has over ten years' experience of working in the leisure and hospitality sector having previously worked under the IHG portfolio.
Will started out as a fitness instructor and worked his way up into management roles within health clubs. Will is looking forward to shaping the future of the Y Club in the post-pandemic world.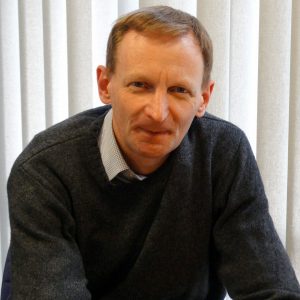 FINANCE MANAGER
Mike has worked for the Manchester YMCA since 2008. He spent the first six years leading the finance department through challenging times and was interim Chief Executive for seven years up to the beginning of 2022.
Mike holds a degree in Physics from York University and is a qualified Chartered Management Accountant. His working life saw him starting out as a computer programmer and a nuclear analyst before settling on a career in finance. A wide range of roles followed encompassing the retail, travel, financial services sectors, and work in the USA and Spain.
Mike has participated in several marathons and also cycles and plays badminton.