Funded by the Scottish Power Foundation, this new programme offers three key services: Peer support programme in schools and the community, Key adult education and awareness workshops, and a Counselling service.
By using three interconnected strands, the project helps to raise awareness and destigmatise mental health issues, offers a fully quality assured counselling service and improves the knowledge and support that key adults, including teachers and parents, can offer the young people they work with.
Co-designed
We involved young people from the outset to help design our materials and messages to make sure it connects with the people the service is aimed at. We also recruit and support young people to be able to deliver the programme. The result is a youth focused service that supports young people to help themselves.
Peer Support
Our peer support element recruits, supports and trains young volunteers to become mental health champions. Our champions have access to six developed workshops, each focusing on different areas of mental health, increasing awareness, removing stigma and advising on easy to use coping strategies.
Key Adults
The programme offers four workshops to help key adults support the young people they come in to contact with. The workshops deal with topics such as anger, anxiety, depression and self-harm, offering practical advice on how they can begin the conversation with young people and also how their actions can help have a positive impact.
Counselling
We recognise that peer support services should be offered as well as and not instead of professional services. We also know that it can be very difficult to access publicly funded counselling services and so Mental Health Champions offers a counselling service to those young people who need additional help but do not meet the referral criteria for Child and Adolescent Mental Health Services.
Feedback From Our Young People
"Working with YMCA Manchester over these 15 months, has helped shape the person I am."
"YMCA help young people address mental health issues, reduce the stigma and fight to make mental health mainstream."
"I have learnt more about mental health and how to support others."
"I have met other people and we have a strong community based on support."
"I love YMCA as an organisation and I love what YMCA do for young people. You provide a positive and safe place for young people to discuss their feelings."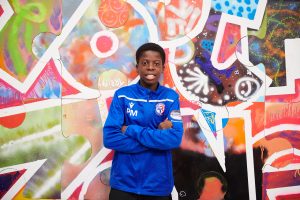 Partnership Working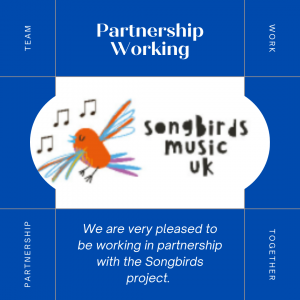 YMCA Manchester are very proud to be working in partnership with Songbirds Collective.
The Songbirds collective  project, supports emotional and mental wellbeing, personal expression, and creative leadership in young people, providing a space for young people to showcase their creativity, and share their response to the Covid-19 pandemic creatively.
For more information on Songbirds collective and the amazing work they provide, www.songbirdsmusic.uk/songbirds-collective