Champions For Change Overview:
We developed training to give an insight into our alternative education provision, particularly in relation to how we recognise and support the mental well-being needs of our students. The events were for Teachers, Social Workers, Post-16 Professionals and Commissioners.
The training covers the ethos that underpins our work, our educational offer, how we embed a trauma-informed method into our teaching practice, ways in which sports and creativity reduces stress and anxiety within an educational setting, educational bursaries available and referral routes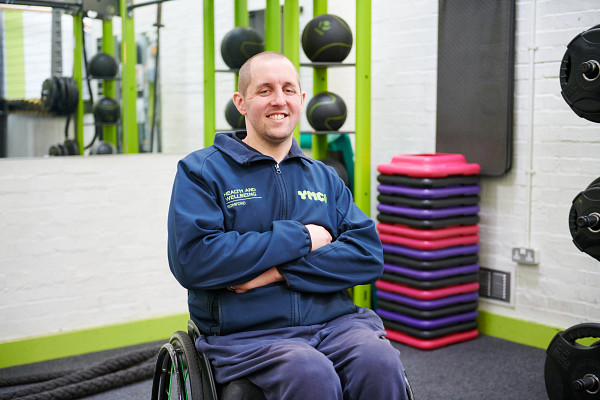 Our Mission
"Through development of mind, body and spirit, we aim to provide a sense of belonging where people of all ages are inspired to achieve their full potential"

Champions For Change Project
The project offers a 10 weeks programme to each person with moderate level needs and 20 weeks to those with high level needs/requiring more intensive input. Each programme comprises 3 elements, depending on the individual.
Champions For Change Impact?
100% reported that they has experienced improvements in their physical health and mental health.

92% lost weight during the programme.

100% said that they learnt how to use of the gym equipment, understood which exercises to do, and what constitutes a good workout.

86% said that they will to continue the lifestyle changes and new habits they've gained on the programme.

93% said that they have grown in confidence and feel more positive about themselves and their lives.
What Clients Say About The Programme
Improved Mental Health And Wellbeing:
"In a way this programme, breaks the cycle of doom. I now see every day as a positive opportunity, which has been the main benefit of this programme for me. Another massive plus, is that as you progress your training, you see that it breaks up the day, as well breaks the cycle of depression and unwellness, which has a ripple effect on the rest of the week! All those small differences have helped in my long-term wellbeing, which makes me feel better and helps me to reduce my anxiety, and provides me with the ability for long term resilience". 
Male, 44 years old.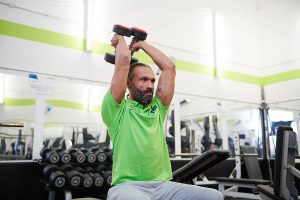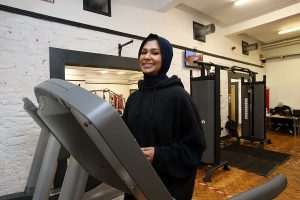 Increased Confidence:
"Before I started on the programme, I always thought that people thinking bad things and judging me in the gym. Having been on the programme, I am now less anxious about what people think which is freeing because I'm not chained to other people's perceptions of me. Being on the programme, I now know I'm doing the best to benefit myself and live a healthier lifestyle".
Female, 16 years old.
Improved Physical Health:
"I was incredibly conscious about my weight and would get out of breath when taking the stairs. Now, I feel healthier and happier and have become more active".
Non-binary, 23 years old.
Increased Physical Activity And Mobility:
"I feel proud I'm doing a lot more and being more proactive. I've started walking more. I'm more confident than I was when I first started. I learnt that I can do it!".
Female, 54 years old.
Increased Confidence Attending The Gym:
"Before I used to be scared of going to the gym. Now I have fallen in love with going to the gym! I enjoy spending time at the gym, I am comfortable and happy".
Female, 42 years old.