In November 2011, as part of the YMCA sporting heroes project, a number of pupils from All Hallows Business, Enterprise and Sports College attended an oral history training day. They learnt about the value of oral history and techniques on how to conduct the interviews.
Following on from this, in January 2012 the pupils interviewed a number of Manchester YMCA members who talked about their sporting careers and memories of their training days at the club.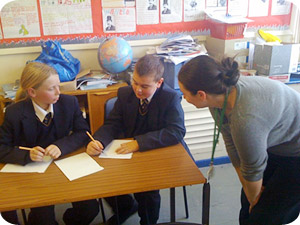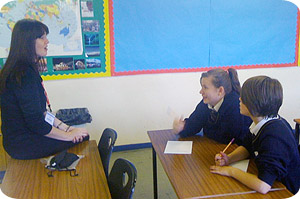 Rosie Smith, their history teacher commented:
"The pupils gained confidence throughout the day as they got to know the people they interviewed. They have never done formal interviews before and were excited to use the equipment and get to meet new people. The pupils said it was a great way to find out about history and have asked if we can do this in lessons. A great day all round, which left the pupils full of confidence and with lots of new communication skills."
I liked learning about other people's histories in the class. The project has helped me fit into school. History is my favourite subject at school.
Darren Scott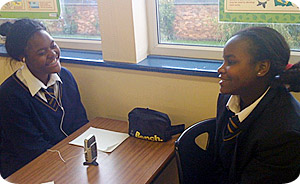 I want to be a journalist, and the oral history training has helped me practice using equipment and use good interview techniques. It was great to work with experts, and Christine and Steve were friendly and helpful.
Tiffany Fyffe
Doing the training made me think about how much information people have to offer.
Abigaelle Segbe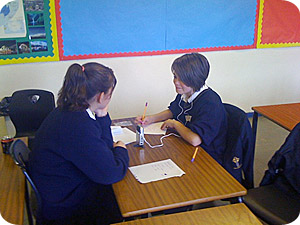 I made new friends in school with the project. The training has made me really excited to do interviews, I love talking to different people.
Zack Montague
I compete nationally at a sport. Meeting other people who have achieved amazing things is inspirational to me, and shows that hours of training will pay off.
Holly Quincey
I am really excited to talk to the sports people. Steve and Chris gave me lots of helpful tips and I think this is really exciting.
Charlie Ward