Helping young people gain the confidence to make decisions about their own lives is an important part of our work, as is providing an environment in which they can flourish.
Education is much more than formal schooling. YMCA Manchester offers a range of accredited education and skills-based training programmes such as employability, fitness and physical activity, sport and active leisure, personal development and functional skills.
We work with young people aged 13-24 that may be at risk of exclusion, struggling with a school setting academically, have learning needs, are a young carer or care leaver.  We currently work with four schools to deliver bespoke programmes based on the needs of the young people attending.
YMCA Manchester is a Pearson approved centre and we are proud to offer a number of BTEC qualifications in addition to Functional Skills in Maths and English.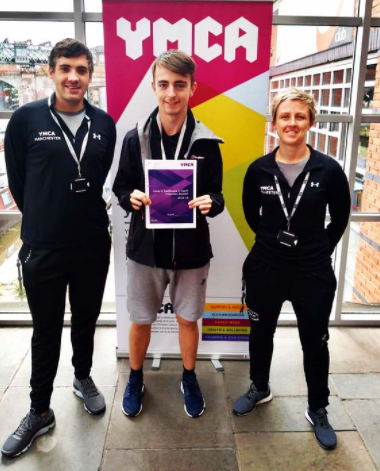 'When I started at YMCA, I was nervous to start a new place to do my course. But guess what… YMCA Manchester are a lovely and welcoming community/team.
After the first day I was less nervous to go there because Gemma, Michael and Nicole honestly are really helpful, friendly and supportive people. They will push you to your limits to achieve your dreams ang goals. The YMCA team have improved my knowledge within Sport, English, and Maths.
They are a wonderful and outstanding team!'
Partnership Working Testimonial
'I have been working alongside the YMCA to support a young person for the past 18 months. I have found the service to be responsive and keen to work collaboratively with other agencies. The staff take a flexible approach to the child's individual needs, understanding that the key to engagement involves building trust and nurturing individual strengths. For example staff have incorporated the young persons interests into the learning to inspire them. Staff also send detailed multi-media updates to share positive progress and achievements with the wider multi-agency network. This approach ensures the young people are supported to develop and identify their own unique strengths, whilst at the same time building their confidence to develop new skills'.
Dr Jo Meadows
Principal Clinical Psychologist, Lead for Trafford CAMHS for Children in Care.