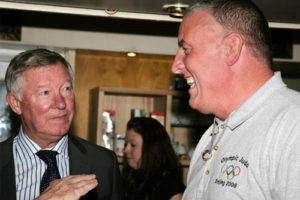 Nick is a British Judo champion and member of the Manchester YMCA who won 13 British titles during his career between 1979-1996.
Nick was part of the GB Olympic team in the 1984 Los Angeles Olympics and also won a gold medal at the 1986 Commonwealth Games in Edinburgh.
Nick continues to win titles today as a veteran and is a real inspiration to fellow members here at the club.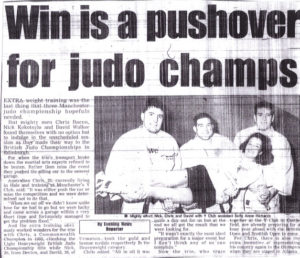 Story from a newspaper cutting :
On their way to a Judo competition, Nick Kokataylo, Chris Bacon and David Walker broke down. What else would they have done other than got out of the car and pushed it to the nearest garage, get it fixed and carry on to bring home 2 golds and a bronze!!